How to control the quality of the rapid sheet metal prototype?

We have engineers and fitters engaged in sheet metal with fifteen years,they can expand the
complex sheet metal accurately and reasonably ,control the accuracy of the size according
different performance of the material.


About the control of the blanking size,it is cheaper to adopt laser cutting way to achieve accurate
size than wire-electrode cutting.


About the control of the asway angle ,adopt AMADA CNC bending machine will make bending
angle more accurate


About the control of the cambered shape of the formed irregular sheet metal prototype,we make a
simple steel mold,using tensile machine progressive-molding ,which not only saves cost,but also to
ensure the forming cambered not rebound,and dimensionally stable.


With the cooperation of the skilled workers of welding,electroplating,anode,paint supplier ,we can
process the metal prototype to achieve the ultimate.

To achieve these results,our company equipped with the following production equipment:



3D laser cutting video stretch forming video bending forming video





Analysis of sheetmetal prototype processing: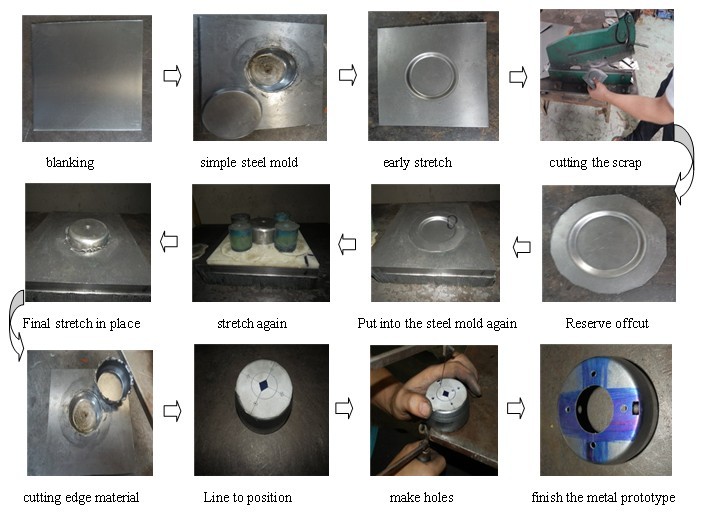 The material of the sheet metal prototype:

SPCC,SHCC,SECC,SGCC,CU,Brass,purple copper,beryllium copper,aluminum plates (6061,5052,hard-
aluminum,etc),aluminum,stainless steel plates(303,304)(mirror,brushed surface,matte),different usage
adopt different material,need to consider from the point of product usage and cost.


Case study of sheet metal processing: