Leecheer company provides manufacturing service of plastic and metal prototype.
Choosing a prototype manufacturing company which ensures quality and deliver
on time is the key of whether your new product is successful or not.
The excellent prototype manufacturer should possess two the most basic features at least.
1. The prototypes must be completely in conformity with customers' design intent. For example,
customer requires the prototype with surface finish of texture MT-11010, but the surface finish
of the finished prototype is texture MT-11060. Therefore, The quanlity of this prototype is not
good enough.
2. The delivery date of prototypes must be 100% ensured. Many prototype manufacturers
promise the delivery date, but they postpone delivery with all kinds of reasons. Customers cannot
receive prototypes on time for important conference, which would cause enormous losses.
Leecheer Company will not let such situation happen and will try our best to ensure the commitment
of delivery date.


factory overview video customer quality evaluation video

In order to ensure good prototype quality and exact delivery date, our
company have strict quality standards among pre-production, in-production
and post- production. Definite stepsas follow.
1. Our company has customer service representatives who have rich prototype manufacturing
experience. Before arranging manufacture, customer service representatives would make clear about
all customer's requirements to prototypes so that they can provide detailed information to Production
Department. For example, about surface finish,customers just point out that the surface should be
painted grey. However, the experienced customer service representatives will ask the detailed color
Pantone Number to ensure spray painting meet the effect customer want.
2. Production supervisor formulates the detailed fabrication technique instruction according to
requirement of surface finish. The instruction explains appearance quality standard and assemble effect
that each technology need to reach.Moreover, about prototypes need to be sprayed paint,
quality-inspectors will inspect the structures and dimensions of each prototype according to 3D drawing.
After structures and dimensions have been checked and no any mistakes,prototypes can be sprayed
paints, silk-screen and other surface processing.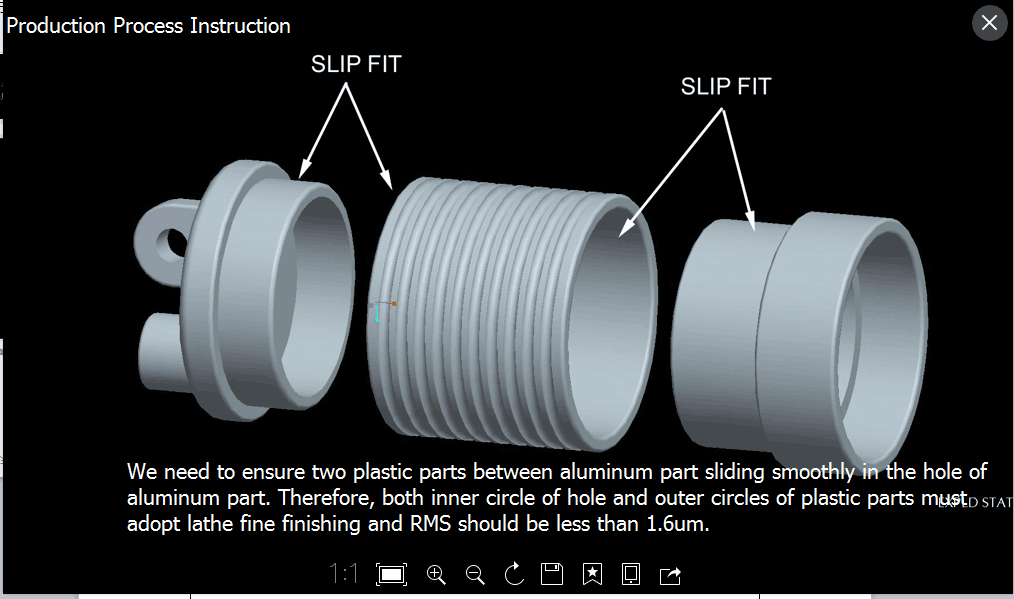 fabrication technique instruction video prototype quality inspection video
3. About prototypes with high dimensional accuracy requirements, our company possesses CNC machine
center with five axes and Coordinate Measurement Machine, which can provide better prototype
manufacturing service to customers.


cnc machining center with five axes video coordinate measuring (CMM) video
4. After prototypes are finished, quality-inspectors will inspect prototypes comprehensively according to
appearance quality standard, surface requirements and assemble effect. If prototypes are up to standard,
we will ship out by FedEx, if not, they will return Production Department to rework.
5. In order to ensure delivery time, our company cooperates with FedEx directly. FedEx staff picks up
parcel from our company directly. Picking up parcel and flight itinerary are at the same day, which can
ensure delivery time.Below charts are the ensured table of delivery time to various countries.