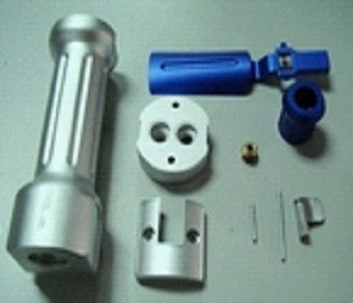 Generally metallic material prototype all made by aluminum material.
The reason is the material is easy to process,and easy to make manual post-processing than
other material.The processing principle of aluminum prototype is the same as the plastic prototype.

For some products which cannot be processed,generally first adopt split processing,and then use
laser welding connected together.But the appearance processing of the split products only can spray paint powder,but cannot make plating oxidation and anode.Need special note is ,when make anode processing,
the same lot prototype need to choose the same aluminum material,or would cause different color of processing.